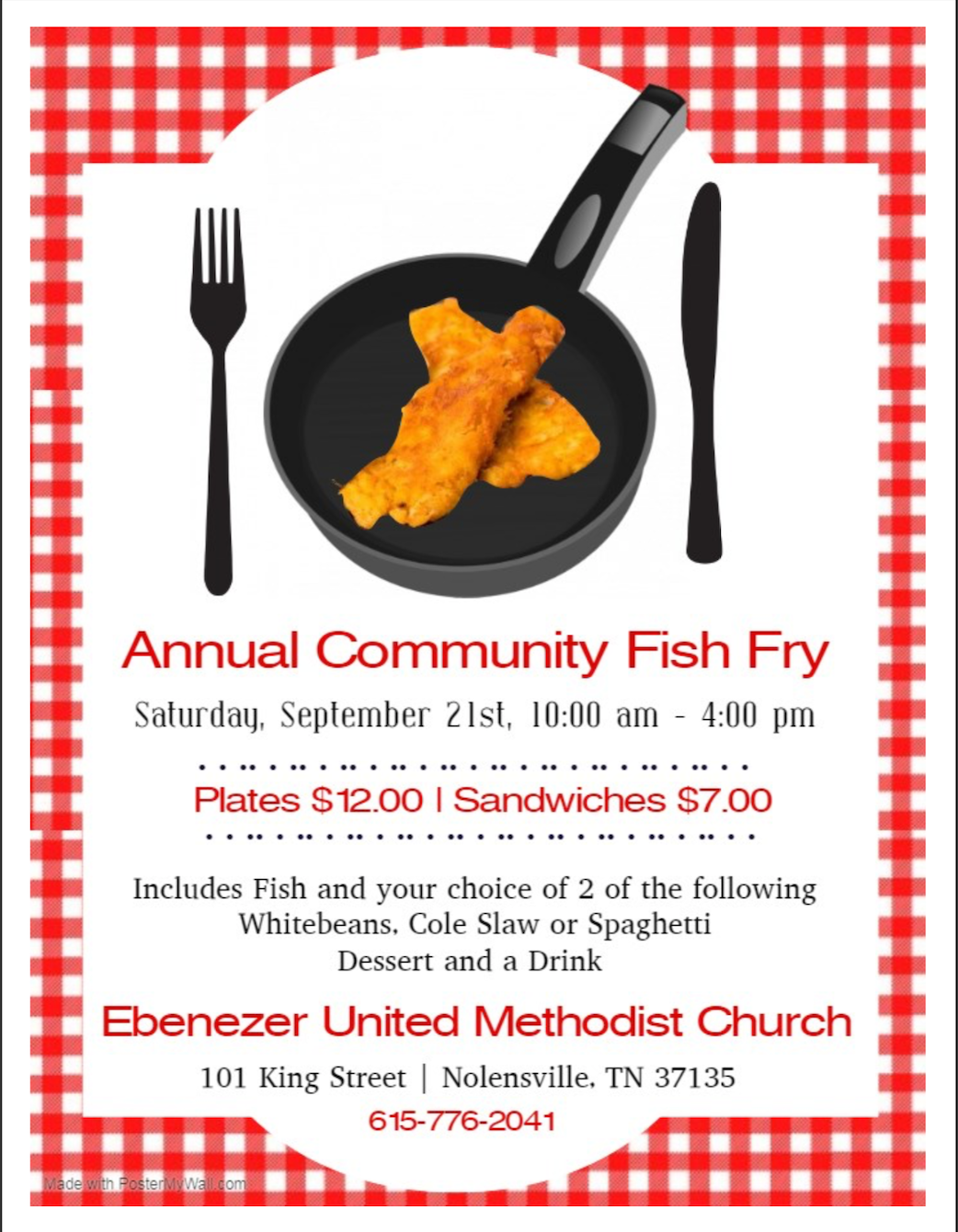 STAFF REPORTS
Ebenezer United Methodist Church will hold their annual Community Fish Fry on Saturday, September 21, from 10 a.m. to 4 p.m.
Dinner plates will be $12 while sandwiches will be $7. Plates include fish and a choice of two of the following: white beans, cole slaw, spaghetti, desert and a drink.
The historic African American church recently celebrated its 150th anniversary in August.
Ebenezer UMC is located at 101 King St. in Nolensville.
For more information about the fish fry call 615-776-2041.