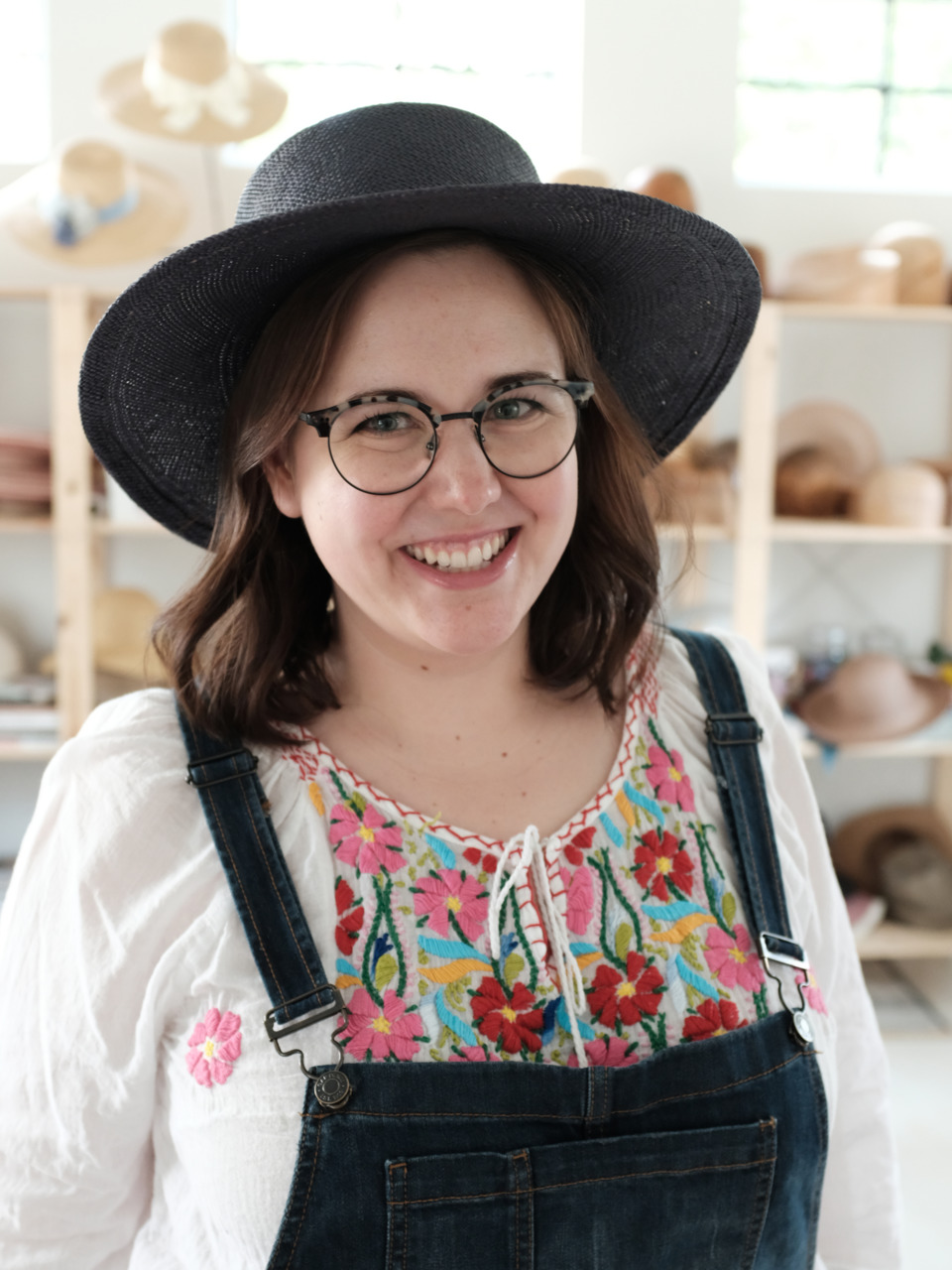 This story was first  featured in the Nashville Scene.
Local milliner Anna Zeitlin works both as the gallery manager of Zeitgeist and the entrepreneur, creator and visionary behind the hat-making company Fanny & June. The handmade-fashion brand has recently gained national attention. One of Zeitlin's hats was featured on the cover of Southern Living, and the company was also part of the first collection of clothing brand Madewell's Hometown Heroes series. But amid the recent exposure, Zeitlin is still committed to honing her craft as an artisan. Zeitlin discussed her work in the backyard studio she built herself, surrounded by stacks of hats in all shapes and colors.
Why did you name your company Fanny & June?
Fanny and June are family names. June was my grandmother. She died when I was 8, but she really loved to sew … it's kind of an homage to her. She left me her sewing machine and a lot of her thread. And Fanny was her grandmother, and I just liked the old-fashioned ring to it.
How did you get into this business?
I've loved sewing since I was a little kid. I was just fascinated by sewing, and I was a real hat kid … but I thought of it as more of a store-bought thing. I didn't think there was someone behind making [hats] until I was in college and I visited this really cool hat shop and was really inspired. … I took a lot of fashion classes just for fun and just fell in love with the process. After school, I found a job working for a hat designer.
Could you walk me through the creative and physical processes of designing and making a hat? x
I shape all the hats on wooden hat blocks. … I'll start with the straw. … It takes on whatever shape I mold it to. … I'll let it dry on the hat block. … I'll trim the brim, sew in a head sizer, and then I'll hand-sew a wire in the edge. Usually I'll machine-sew the edge set. Usually I'll use the industrial sewing machine. … I got that last year, and it's made it a lot easier.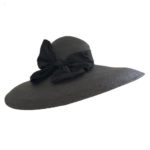 How did you draw attention to your company when you were first starting out?
I started with an Etsy store, and I definitely spent a few years not trying to draw too much attention to it, just kind of working on my craft. … I see it more straddling the fashion and the artisan world. I like keeping it as an artisanal practice, and I like being the person that handcrafts everything. I wouldn't ever want to run a factory or anything like that. … I'll do photoshoots with models and that helps add a professional image to it, and anytime you get [the hats] out there in the world, it lends more credence to the brand. … They used some of my hats in the TV show Nashville, and that was a really big bump because they were trying to support local designers and spotlight different people actually based in Nashville. … I've gotten to do theater production, ballets. … I had a hat on the cover of Southern Living. … Totally a game changer to have it on the cover. It reached a lot of people that way. And I just did a line for Madewell, so that was another big thing that got it out there a little more.
How did you get involved with Madewell and what was that experience like?
I participated in a pop-up shop in New York last October that was called Greetings From Nashville. …  I sent hats up and someone who worked for Madewell happened to come and just fell in love with my hats. … They were opening a new shop in Nashville, so they were going to do a cross promotion with a few local Nashville brands. They ended up starting this thing called Hometown Heroes where they're spotlighting small makers across the country. I got to be a part of the first class of that, and that was really huge.
Do you feel like that gave some new exposure to your company?
Absolutely. They had my picture in their email newsletter, they [used images of my hats] on Instagram. I think they have a million Instagram followers. It was a bigger reach than I ever could've imagined. … I never had that kind of exposure before.
That's awesome. So aside from the obvious, like the hand-stitching, how do you operate differently from the way that a big company would operate?
Part of the thing that I don't like about the fashion industry is how wasteful it is, so I try to be very conscious about my environmental impact. … Traditionally, you have a spring-summer season and a fall-winter season in fashion, and now there's resort-wear season, there's pre-fall — there's like 12 seasons a year for all of these companies, and I don't really think about it that way. Part of it is that I'm a vegan, and a lot of hats are traditionally made with rabbit fur. I would never do that. I really like working with straw, which is traditionally a summer material, but I'll do darker colors for winter and try to do things that fit with my ethics.
Do you feel like your company offers an alternative to fast fashion?
Definitely. When you buy something from me, you know it's all handmade and that you're supporting a local artisan. You're keeping that money in the local economy. I want to make something that will last, and that you'll want to keep wearing that's not necessarily subject to trend. And something I do that I don't really mention on my website is, if you travel and your hat gets crushed, I'll reblock it for you for free. I've had someone that took their hat on vacation and it flew into the ocean. She brought it in, and I basically remade it from scratch for her. I'm so happy to do that.
Is it hard to compete with larger companies when you're a smaller business just because you're running it by yourself?
Yeah. I think the hard part is definitely pricing. … If someone's being paid a couple dollars a day to work in a factory overseas, then that pricing is being translated into the final price. I think people that are educated about ethical fashion get why these things are more expensive, and that's the customer I'm going after. I don't want to try to compete with factories.
So you mentioned that you never expected to expand to that point, but do you see any kind of expansion in the future?
I could see it growing in a sustainable, small way for sure.
You made some hats for the Nashville Ballet's production of Lucy Negro Redux. What was that experience like, and do you think that performance hats are going to be something that you make more in the future?
I had the best time working with the ballet. The Nashville Ballet tries to do a new, original production every year, and so last year they collaborated with Caroline Randall Williams, who is a local poet and author and someone that I had known as a child. She remembered that I happened to make hats. …. I was so excited to collaborate. …  The work they do is so inspiring. … It was fun to work with someone else's creative vision, and there was time pressure. It was a different challenge. I got to see the ballet, which was just so beautiful and moving and inspiring that I felt like I was part of something bigger than me and something really culturally exciting that I hope reaches a larger audience. There's talk about it getting to play in different countries and have a bigger life than just Nashville. It recently played at Big Ears Festival in Knoxville and was really well received.
You're also the gallery manager at Zeitgeist. Do you feel like the creativity involved with curating and managing a gallery interacts with your hats in a certain way?
I do. I feel like they're different, like they're both very creative, but I get to express it differently. The gallery is definitely more where I'm on the business side, and I get to help other people shine a light on their creativity. … I can use those skills to promote my own work, but it's different to have a tactile side to things.
Do you have anything else you'd like to share? 
There's been buzz about the fashion scene in Nashville, and a lot of people don't realize just how many local brands there are and that you could outfit a whole wardrobe just from Nashville designers. There's a lot of people making really cool stuff here, and it's just a very exciting time to be a creative person in this city.