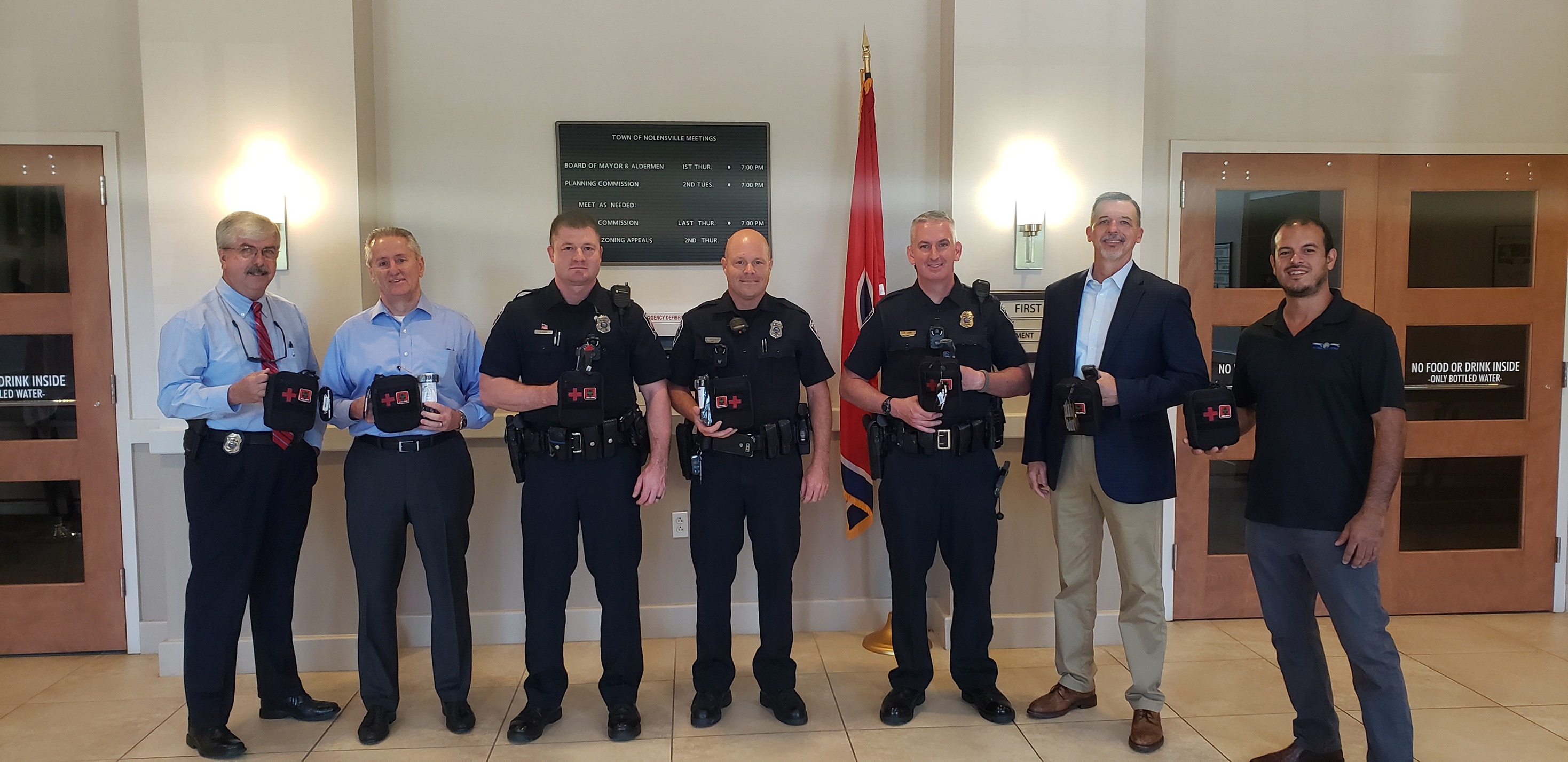 By MATT MASTERS
The Nolensville Police Department was given 15 trauma kits by local business leaders on Wednesday.
The trauma kits include items like tourniquets, scissors and bandages to stop bleeding — tools that can mean the difference between life and death.
The department's need for the supplies was brought to the attention of Nolensville business owner Albert Ayotte, who operates Mill Creek Automotive.
Ayotte said that the donation was a group effort, including Centurion Defense Solutions LLC co-owners Jacob French and Scott Bradshaw who facilitated the purchase, and Terry Luecker, founder and Senior Partner of Alternative Capital Funding Solutions who provided the funding for the kits. 
"It's really one of those things where we can make a difference as a small business owner, and just feel like if we can help that we should," Ayotte said. "These guys are out here everyday, putting their necks out there to really protect and serve."
Every officer will be trained to use the kits and will carry one in every patrol vehicle, according to the post.
"The NPD is very grateful to have folks such as this group supporting law enforcement," the post read. "It is very humbling to have community members reach out to donate needed equipment."