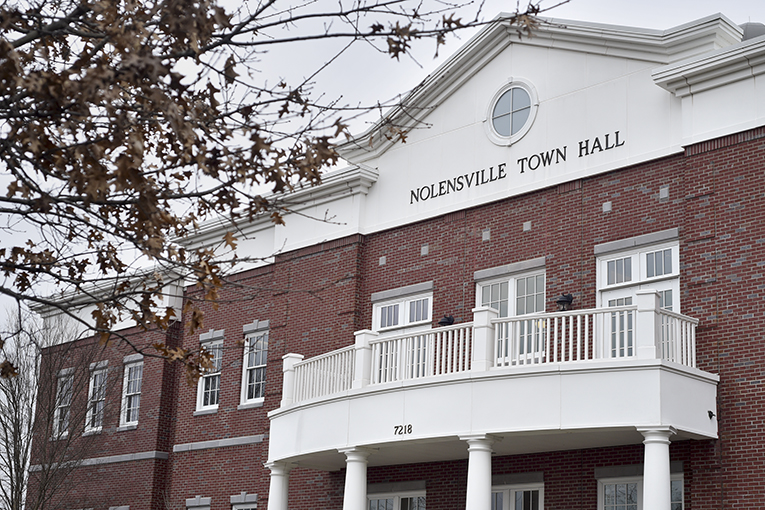 By RACHAEL LONG
A month after Jason Patrick stepped down from his role as Nolensville Vice Mayor and aldermen — a position he held for eight years — Mayor Jimmy Alexander announced his replacement on the Board of Mayor and Aldermen Thursday night as Wendy Cook-Mucci. 
Cook-Mucci is an instructor at Tennessee Tech University and has a background in communications, sociology and organizational communication. She's a member of the Nolensville Running Club, a volunteer at the Nolensville food pantry and a volunteer for Miles for Amelia, Alexander said. 
More: Nolensville Vice Mayor Jason Patrick resigns from office for more time with family
"She has the same values, same qualities and all the things Jason [Patrick] brought to the table," Alexander said of his nominee. 
Alexander said he has known Cook-Mucci for nine years, noting she had the "character and values the majority of this town has."
After a formal vote among the four sitting board members, three voted to approve Alexander's appointment. Aldermen Derek Adams opted to abstain from the vote, noting that he was not familiar with Cook-Mucci. 
"We had a really great candidate," Adams said, mentioning former write-in mayoral candidate Russell Gill. "That's who my vote would have been for…respectfully, I'll abstain."
More: Nolensville's mayor staves off write-in challenger, town has one new alderman
Aldermen Tommy Dugger said he, too, was unfamiliar with Cook-Mucci, but said he knew her husband who has served on the budget committee. 
In the end, Dugger — along with Alderman Larry Felts — supported Cook-Mucci's appointment. 
Cook-Mucci was sworn into the new position Thursday night to a room full of applause. 
"She may have a learning curve," Alexander said. "But make no mistake, she will figure it out pretty quickly."
Cook-Mucci is the first woman to sit on the Board of Mayor and Aldermen since former mayor Beth Lothers' resignation in 2014.